My home in Delft
Woning verhuur | Photoshoot locatie
Studio Zomereik verhuurt een woning in het centrum van Delft als locatie voor evenementen en of Photoshoot locatie.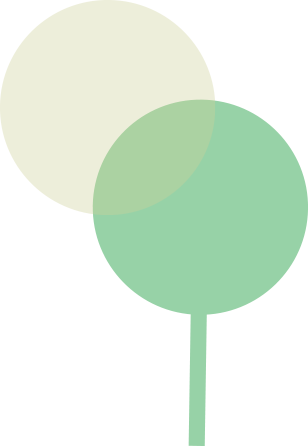 Dining & living room
On the first floor there is a large dining / living room with authentic details from the past. The wooden ceiling, brick wall, Delft Blue tiles and stained glass windows remind of a period a long time ago. Extra light shines through a partial glass ceiling. You can even see the New Church from this floor!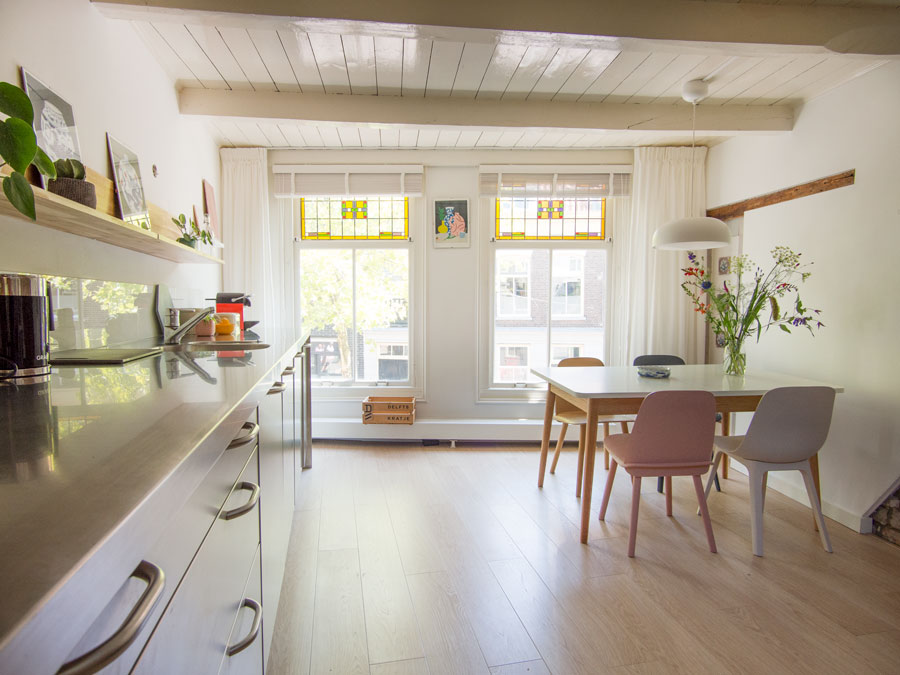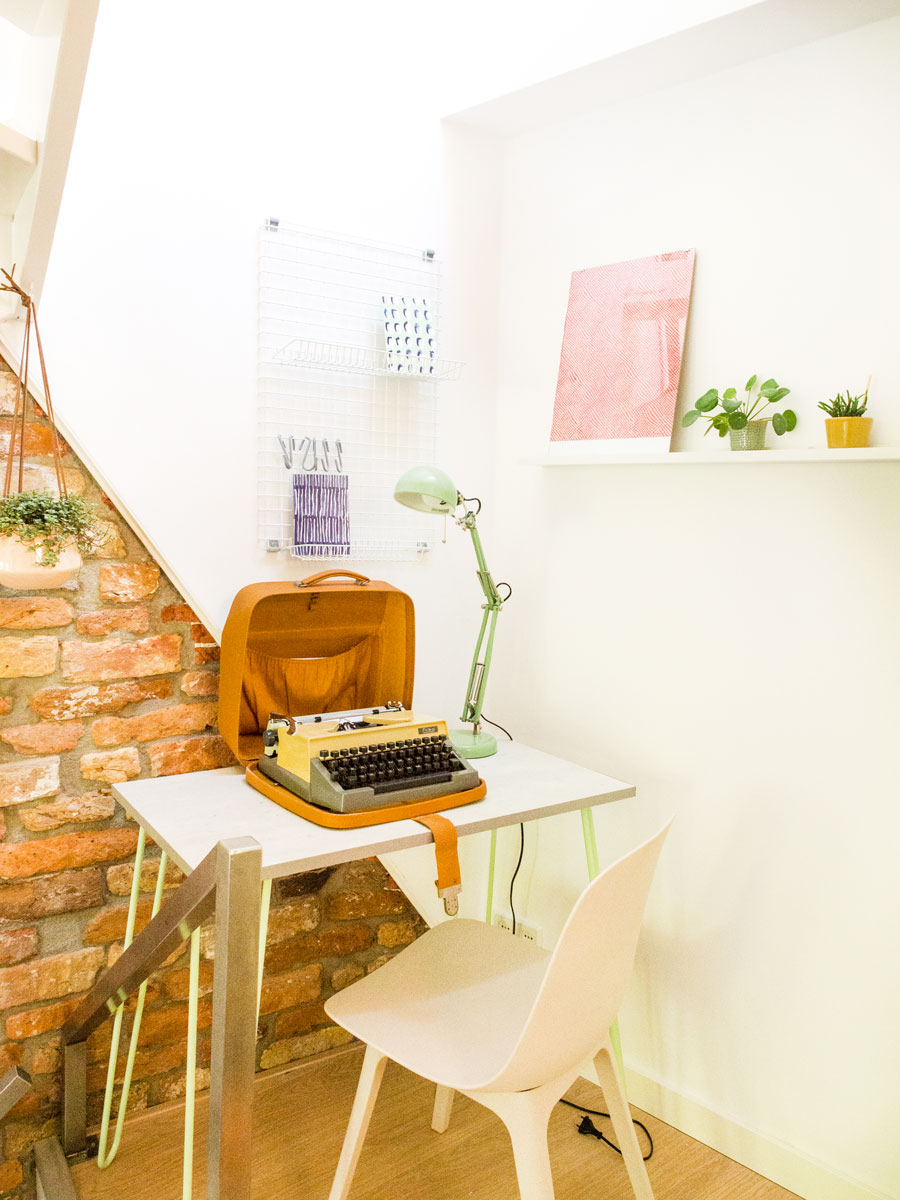 Dining & living room
Extra features in the dining room are the cosy corner with seats to read a book or have a drink . Ther is a working space. Second toilet located on this floor.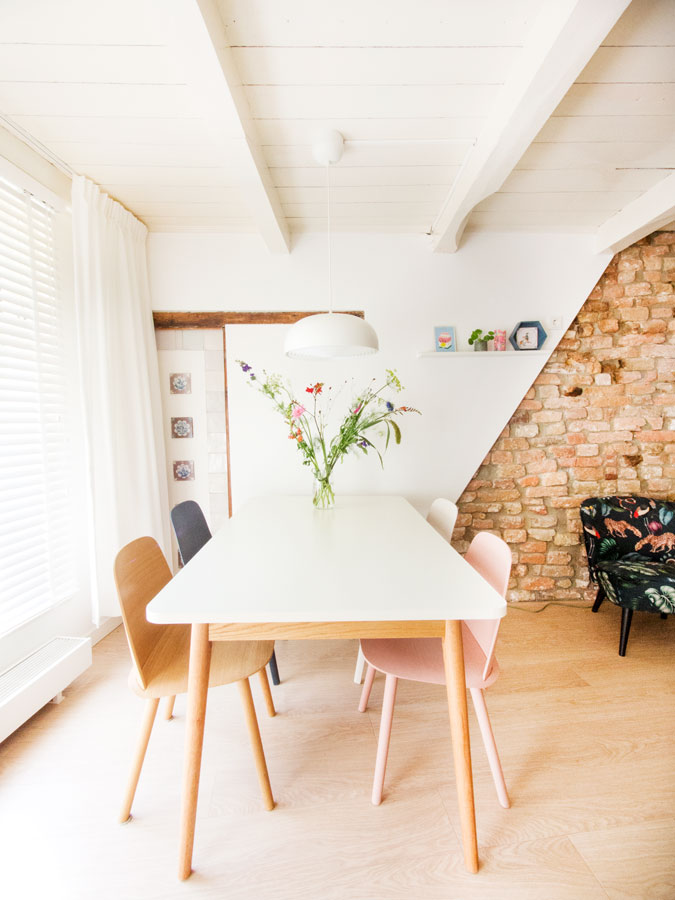 Incredible kitchen
The 7 meters long stainless steel kitchen is incredible. It has as an oven, gas stove, dishwasher, all kind of kitchenware, water cooker, microwave, Nespresso coffee machine and a refrigerator.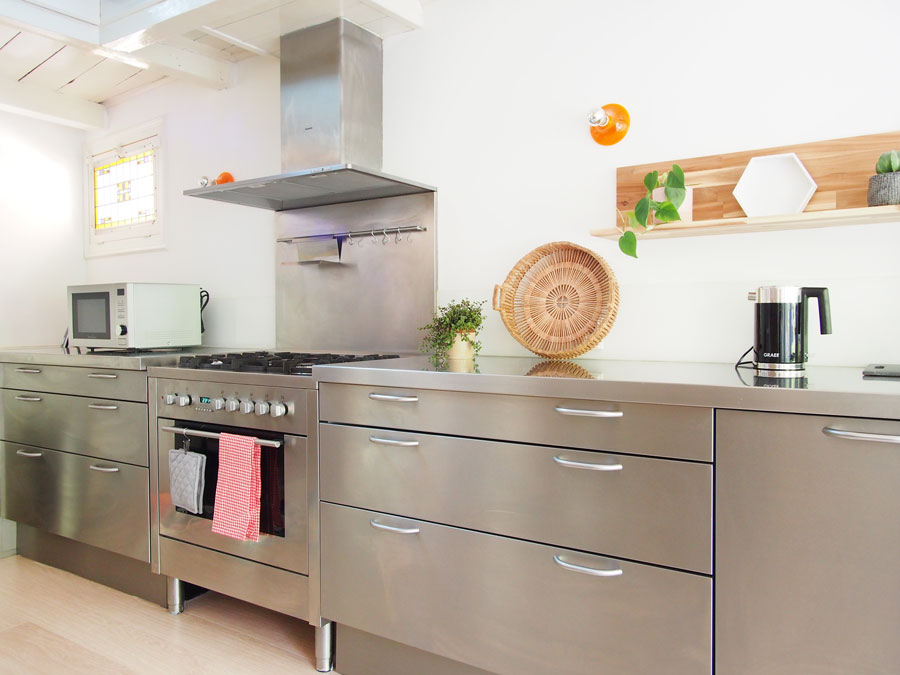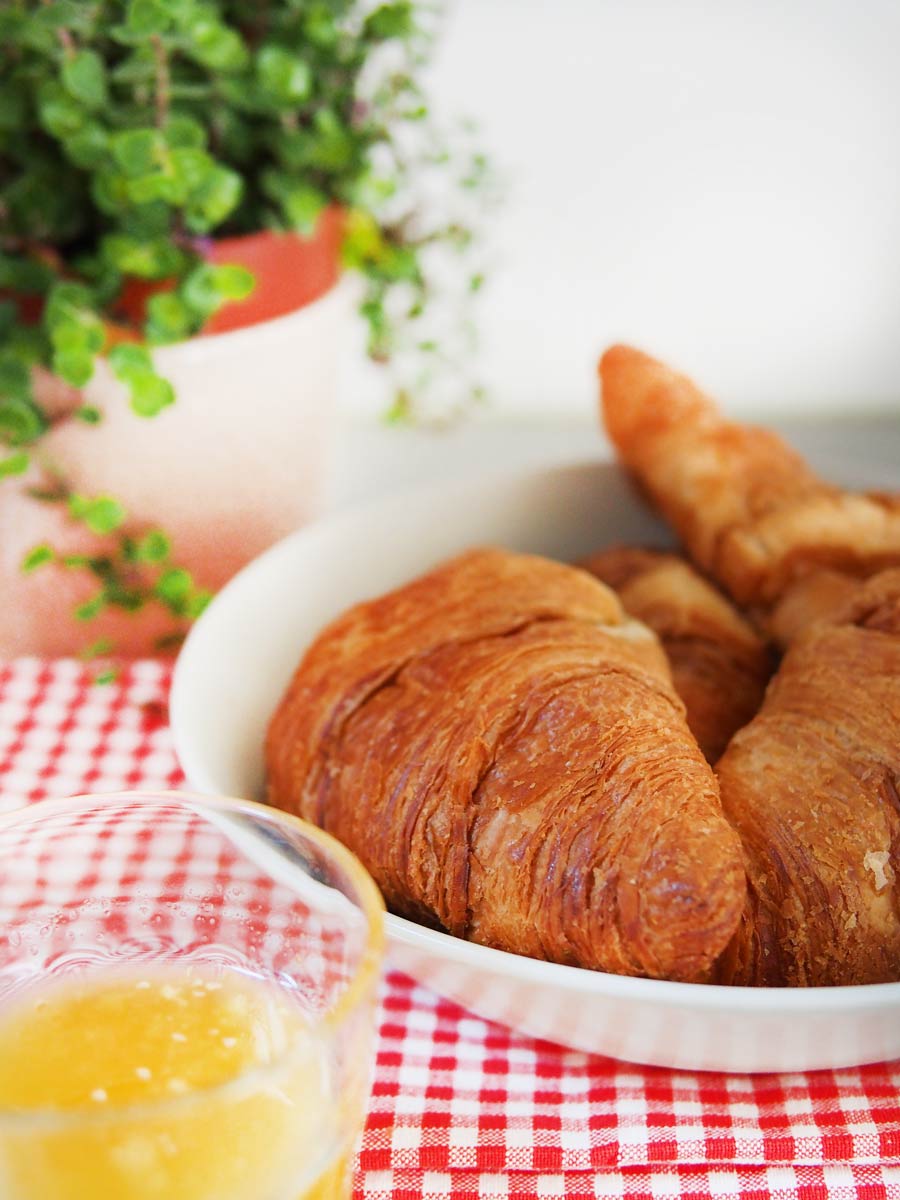 Incredible kitchen
Make yourself at home and prepare a nice meal or go out for dining in one of the great restaurants in Delft.  Breakfast can be prepared yourself or you can have it just around the corner. It is all up to you!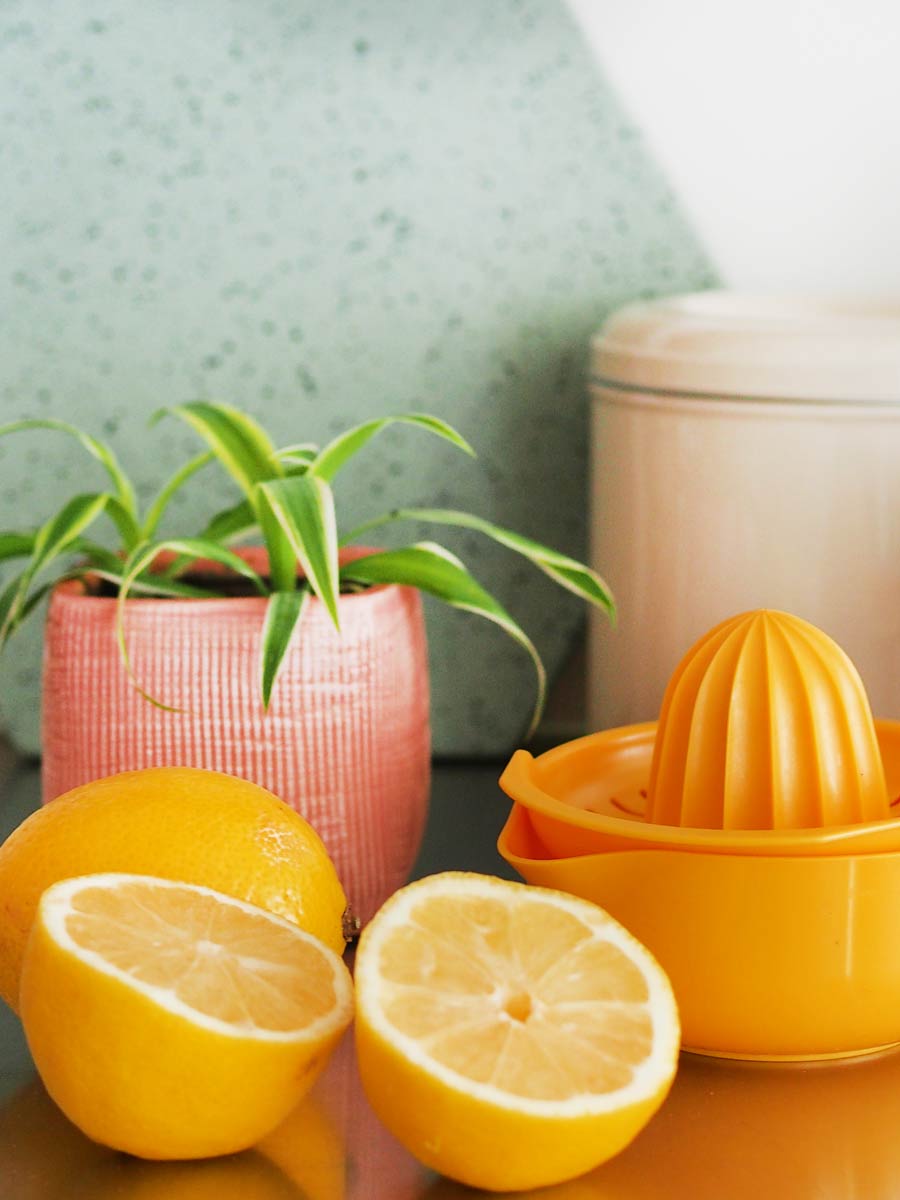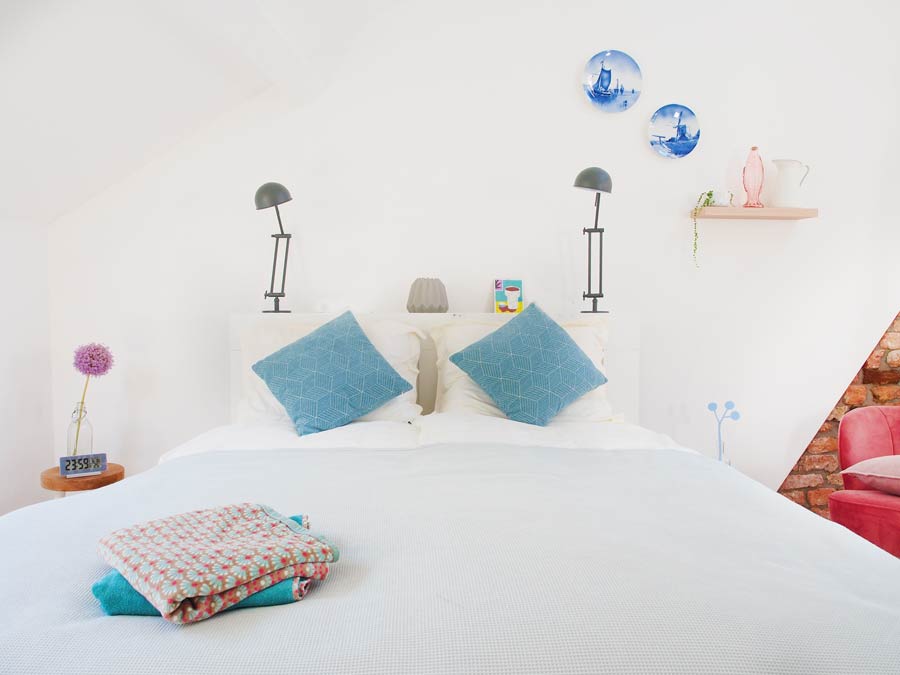 Master bedroom
The master bedroom with a queen size bed is on the second floor. The room feels like a loft with a high ceiling. A place for morning rituals. Watch the tv or read a book. There is a small terrace adjoining this room. The light in this space is amazing.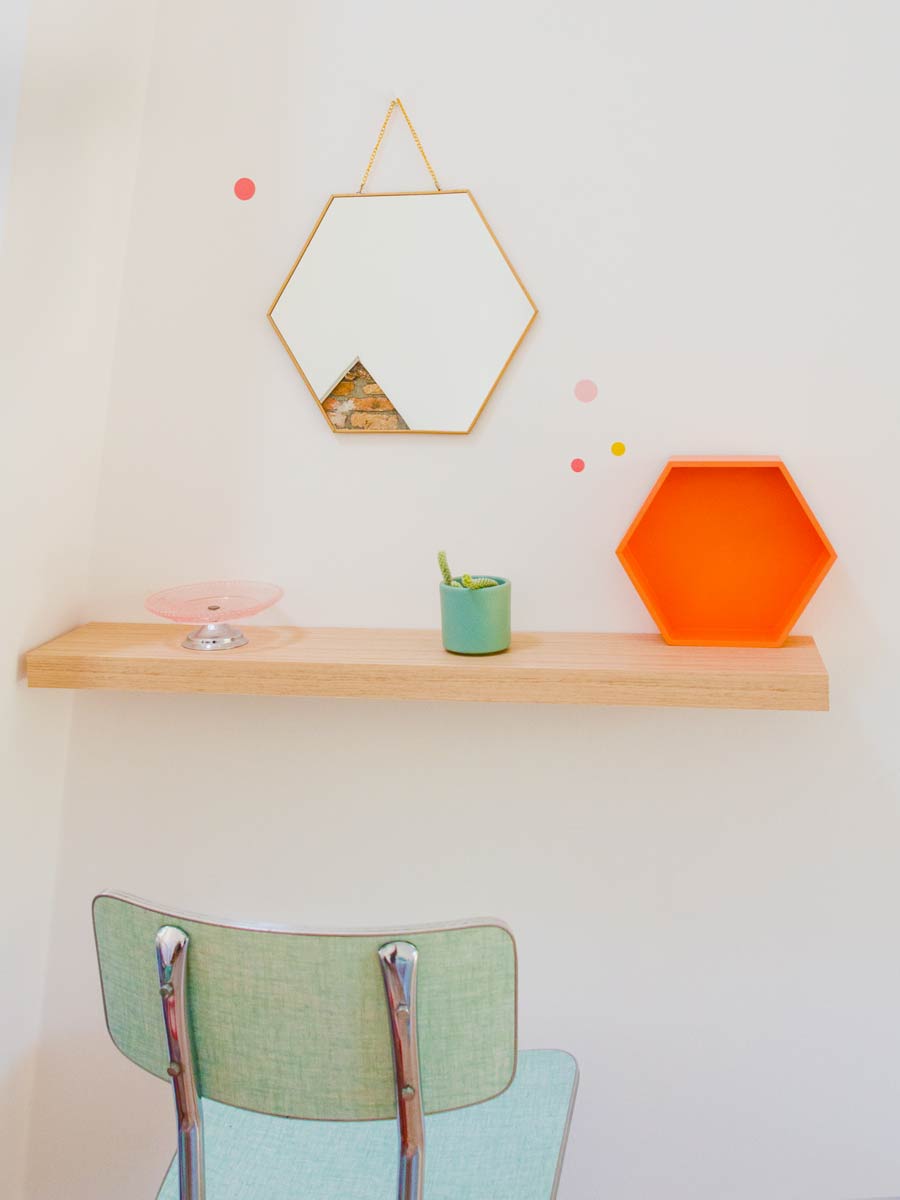 Master Bedroom
This room has been stylishly decorated.  Just relax. HD television available. And there is also an airconditioning in this room.
You will like the partly glass floor.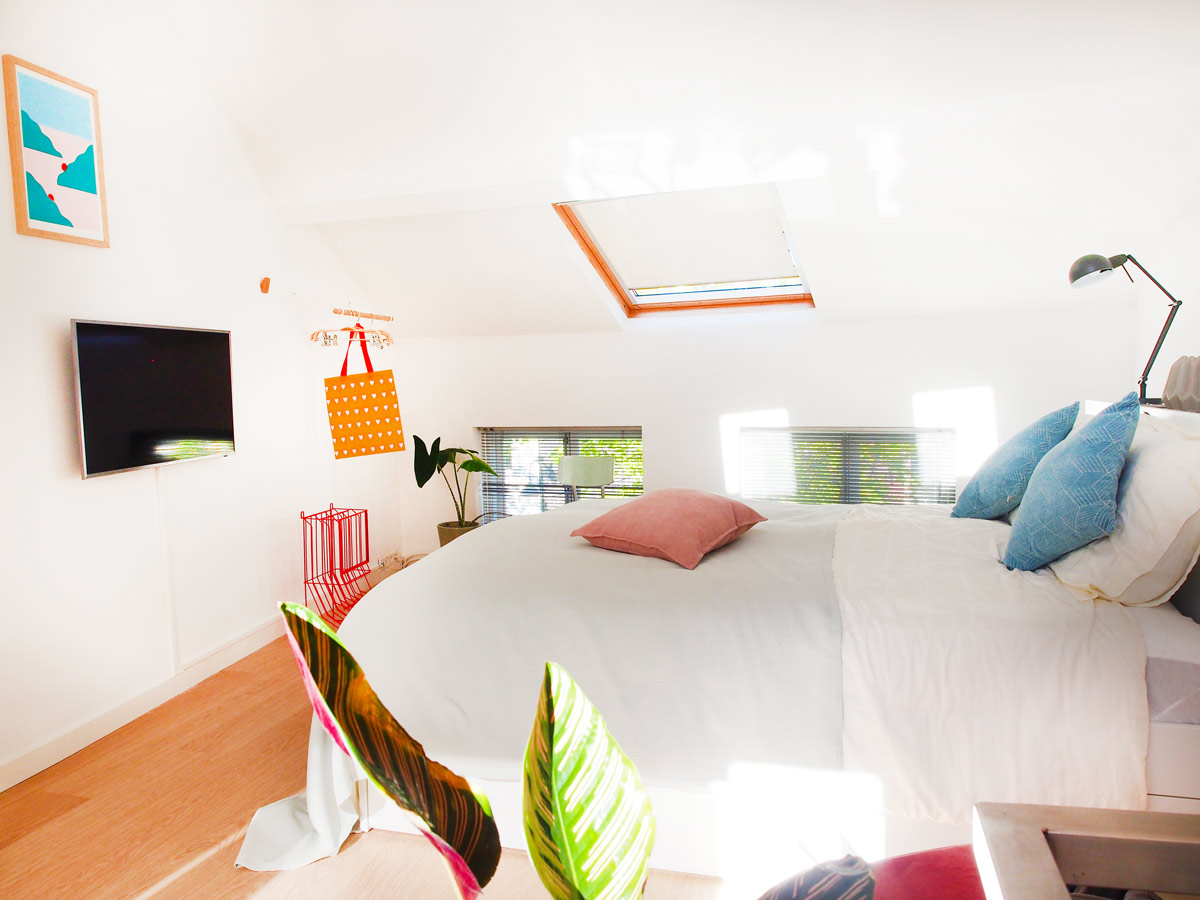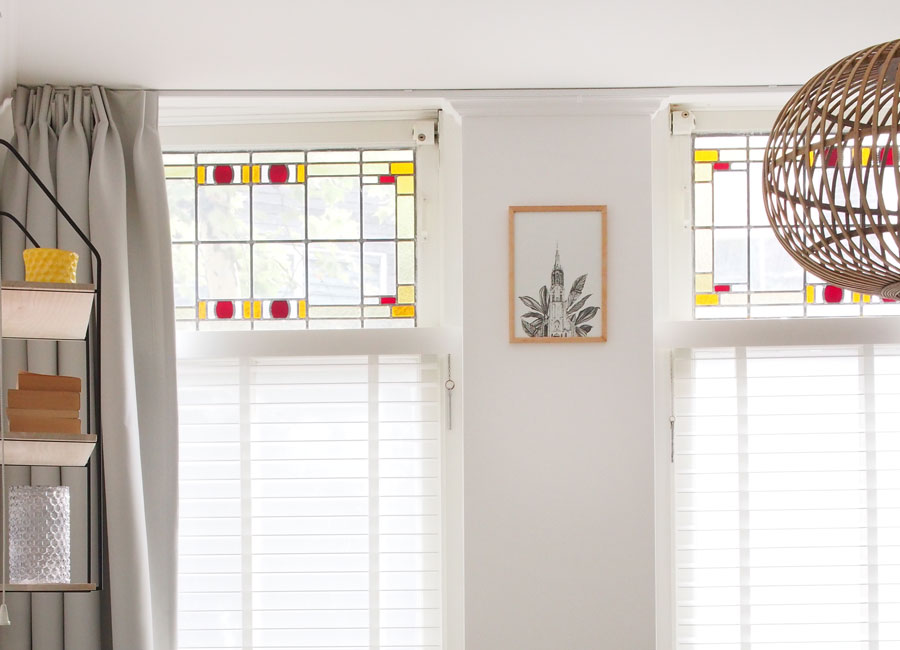 Extra (bed)room
There is cosy room on the ground floor which can be transformed into a second bedroom. There is a comfortable sofa bed (1.40 – 2.00)
Here you feel the warmth of a 19th century home.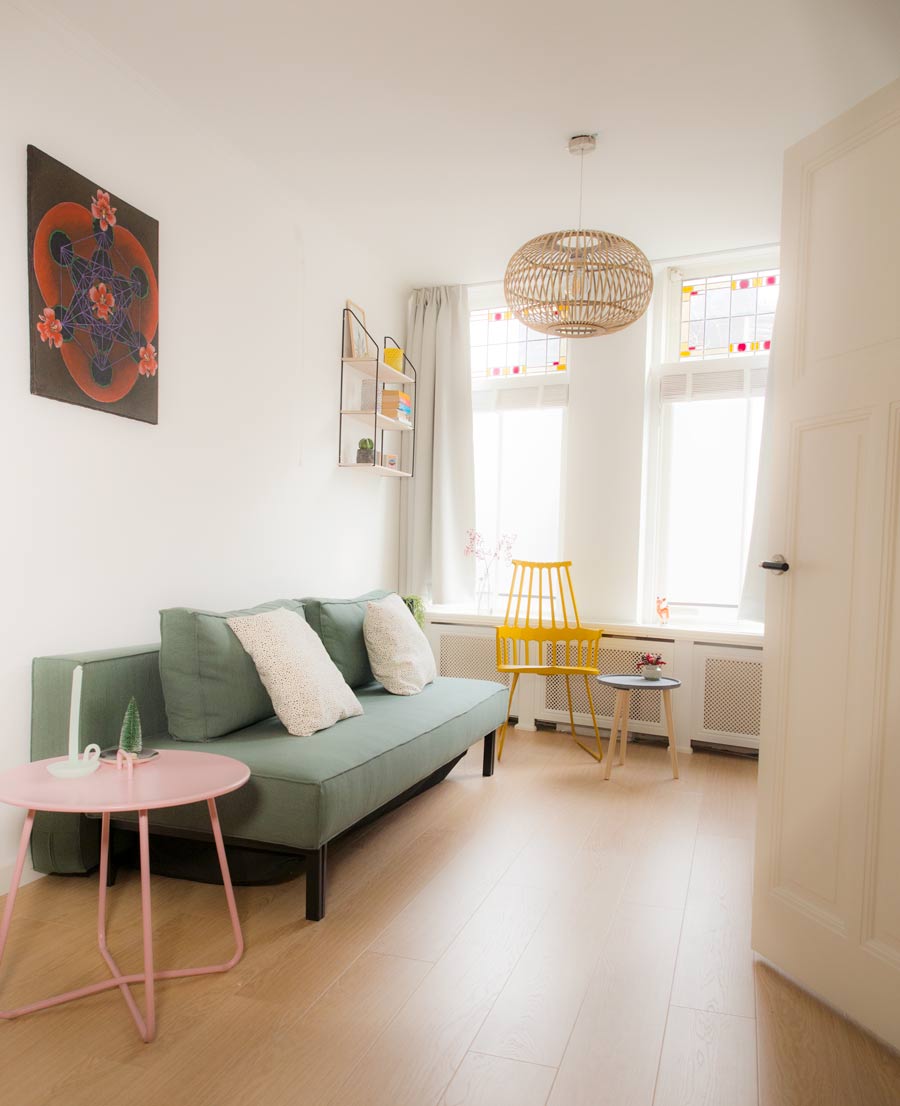 Extra (bed)room
The HD television here has Chrome Cast.
Next to this room is the bathroom.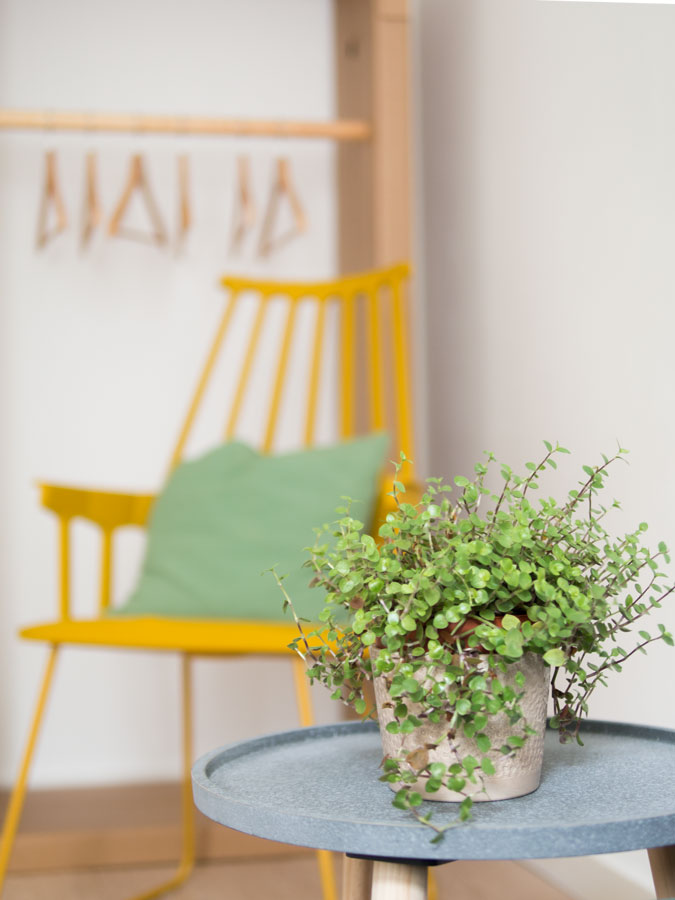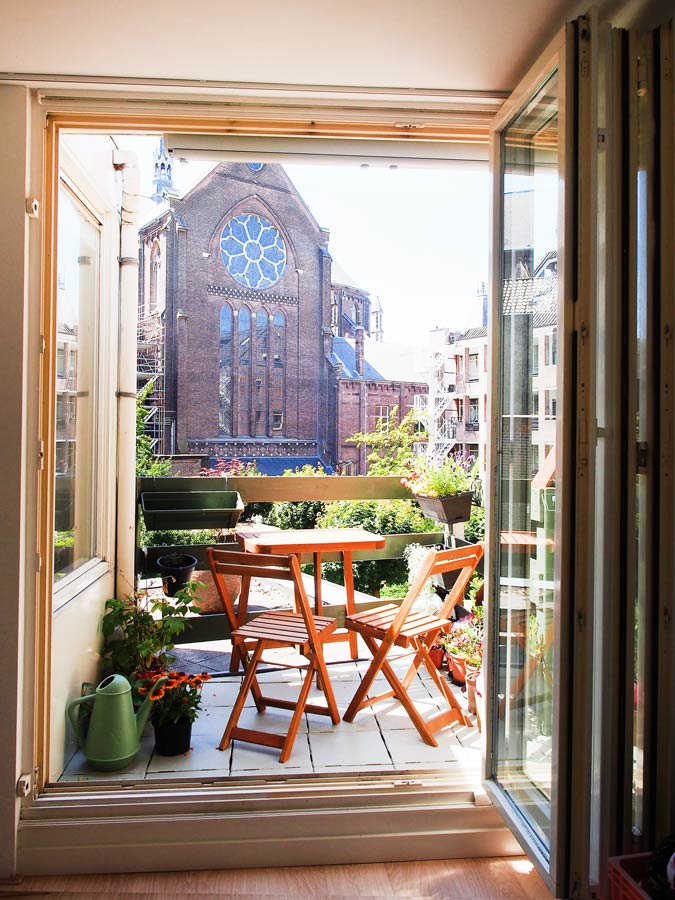 Terrace / Unique view
On the second floor you can enjoy a unique view at the Maria Jesse church and the famous New Church. Have a drink outside on a sunny day and enjoy!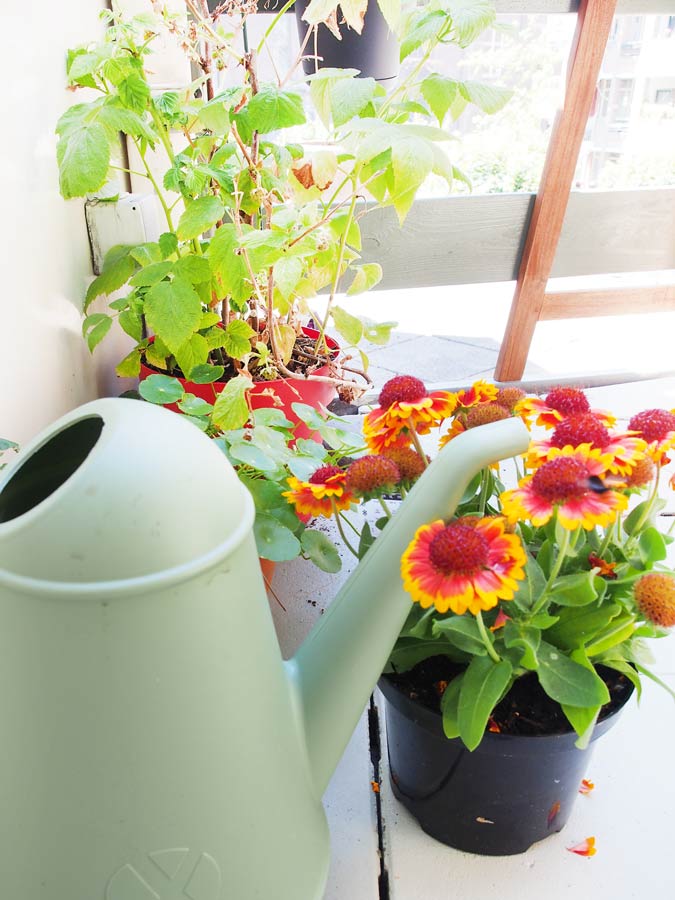 Terrace / Unique view
The terrace is our little garden upstairs. Climb the stairs of the New Church and you will be able to see the terrace of my home in Delft!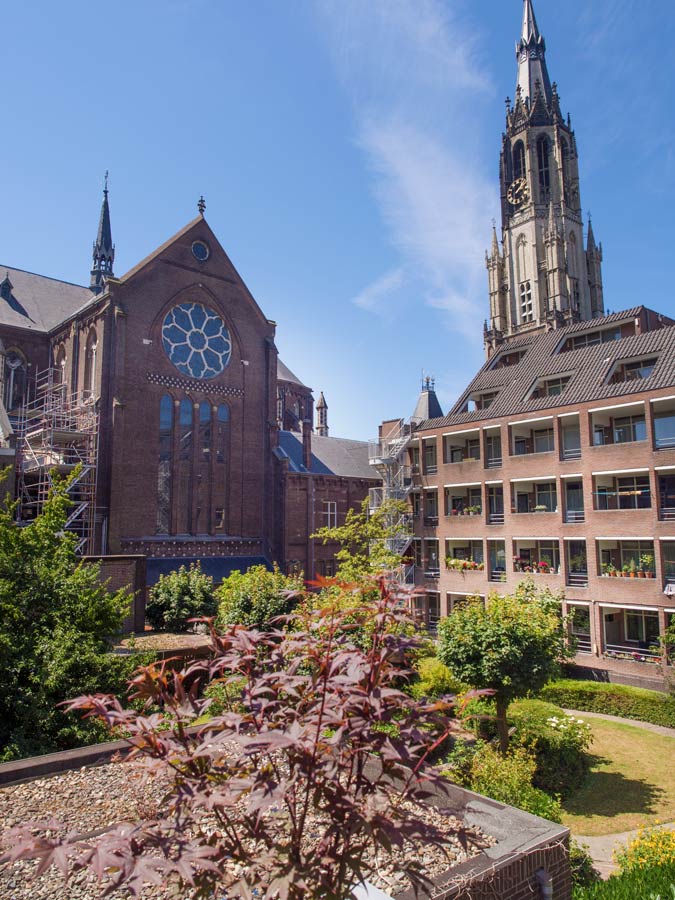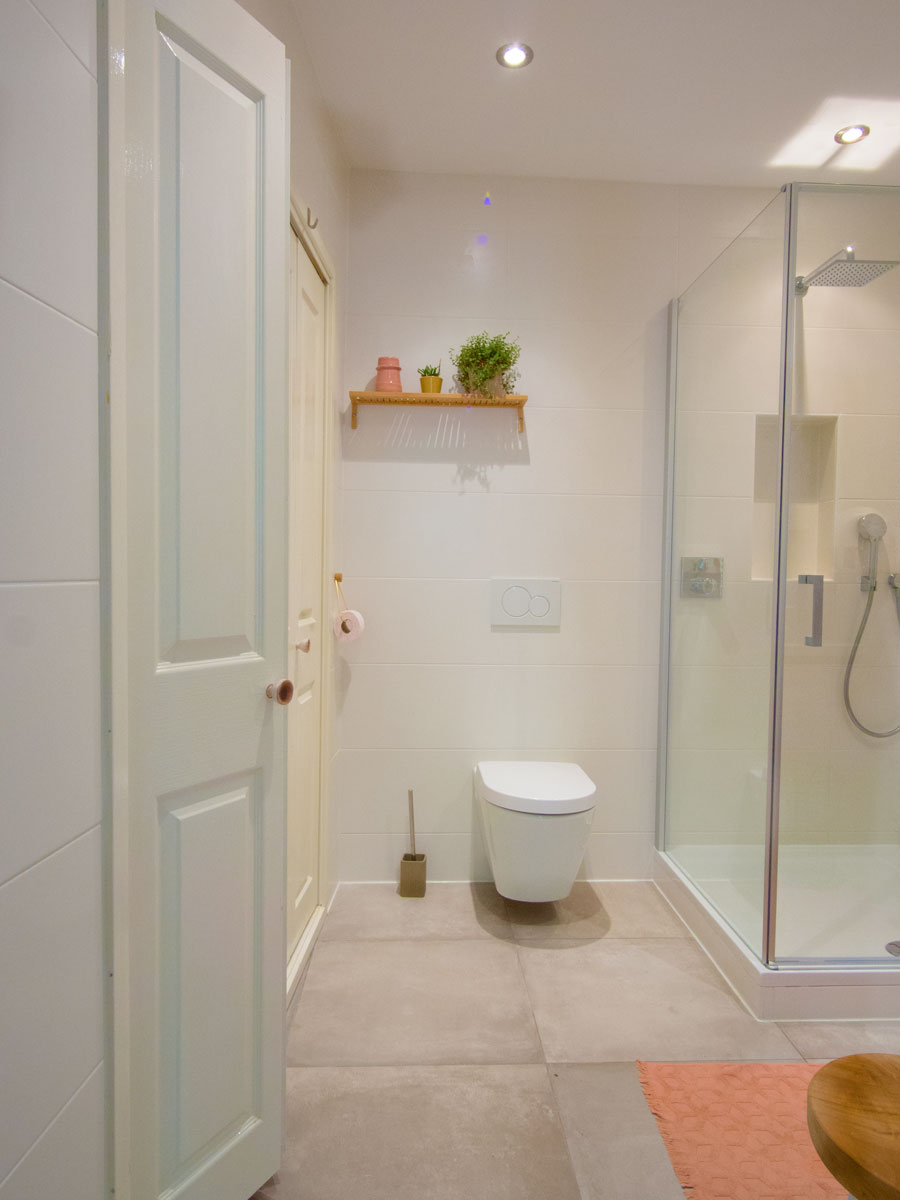 Bathroom
The bathroom has been renewed completely in 2018 so it has all the modern comfort you need. Take a hot shower after a long day outside. Towels and dressing gowns are available. You can use the washing machine and dryer if needed.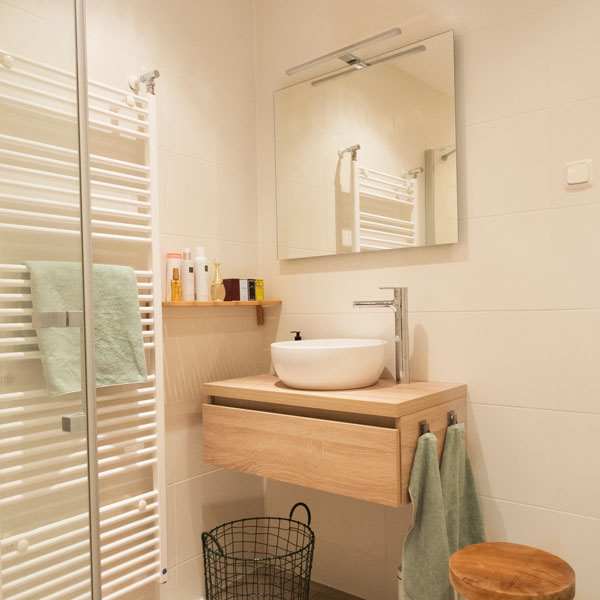 Ground floor
Living room and bathroom
HD television with Chrome Cast / sleeping sofa / towels / dressing gowns / washing machine / dryer /  heating shower / toilet / duvets, pillows and covers

1st floor
Dining room and Kitchen
Dining table with chairs / arm chairs / desk second toilet / Micro wave, oven / water cooker / Nespresso coffee machine / stove

2nd floor
Bedroom and terrace
Queen size bed / arm chair / airconditioning  duvets, pillows and covers terrace table / 2 terrace chairs / HD television